ShowHorse.Co Advertising Guide

JOIN THE SHOWHORSE.CO COMMUNITY!
The best advertising, sales and brand-promotion decision you'll ever make!


WHO BENEFITS:
Trainers
Breeders
Ranches
Stallion Stations
Stallion Owners
Individual Horse Sales
Sale Events (create an online sale catalog)
Click Here Watch Sale Event Video
HERE'S WHY
1. Lowest Cost / best results
Reach the highest quality and largest volume of performance horse enthusiasts for your money.
We continuously reinvest in ShowHorse.Co to maximize your exposure.
Reach up to 300,000 weekly! 
2. Increase your web presence, instantly and exponentially.
Whether you're using ShowHorse.Co as your only web presence or to increase website traffic, ShowHorse.Co is the best way to maximize your web presence.
Problem:

Stand-alone websites attract fewer visitors and can take years to gain Google visibility.

ShowHorse.Co Solution:

Advertising with ShowHorse.Co gains you instant traffic from an established community of buyers. Whether it's sale horses, training services, stallion services, or equine products and services, the ShowHorse.Co Community is right audience of buyers.
3. You're in with equine marketing experts!
ShowHorse.Co is owned and operated by equine graphic and web design professionals. When you advertise with ShowHorse.Co, you're hiring an equine marketing firm. The ShowHorse.Co team is made up of  web developers, equine graphic designers, social media, branding, and SEO experts!
4. Keep riding. We'll handle the Social Media marketing.
Social media has become the fastest, most effective means of getting the word out, but gaining an audience takes time and energy. Whether you already use social media or not, ShowHorse.Co will give you the exposure you can't get from individual efforts, so keep riding, we've got your Social Media marketing handled.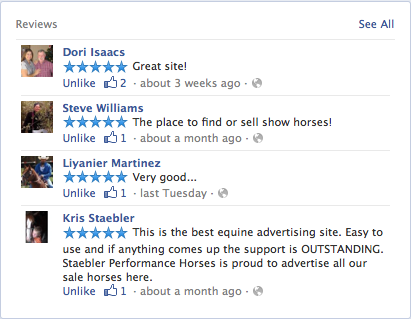 BUSINESSES BENEFIT!
Include your business on ShowHorse.Co.
Increase brand awareness (whether or not you have an existing website)
Drive traffic to your website
Gain direct access to your target demographic
Low monthly fees!
We can have your business up and running in under 24 hours. Contact us to get started: hello@showhorse.co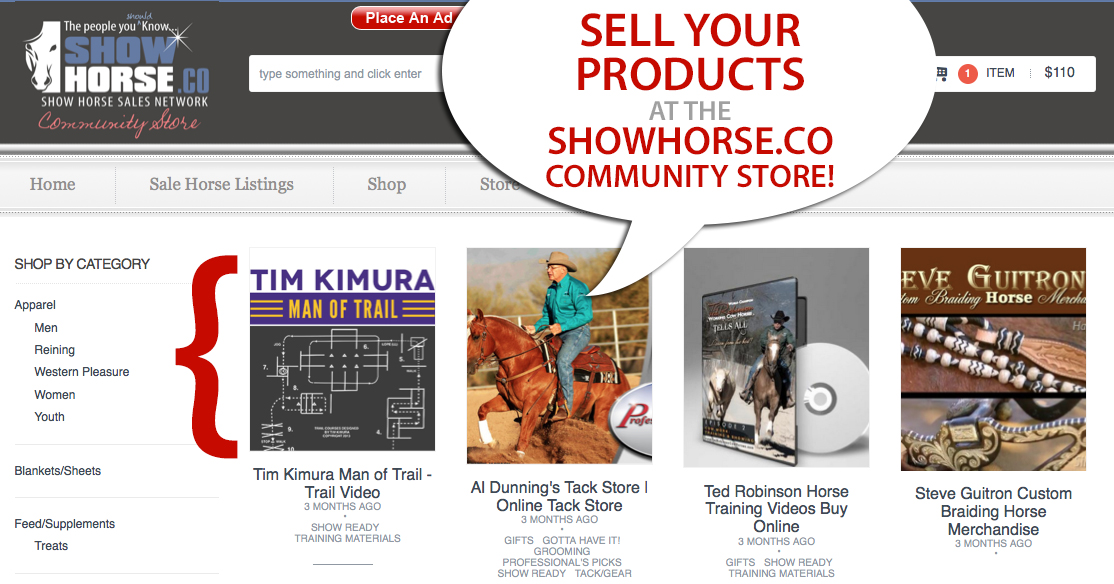 SHOWHORSE.CO ECOMMERCE BUSINESSES
Include your Ecommerce website on ShowHorse.Co.
Gain instant access to your target demographic
Drive traffic to your Ecommerce website
Instantly increase sales and exposure
Low monthly fees!
We can have your business up and running in under 24 hours. Contact us to get started: hello@showhorse.co